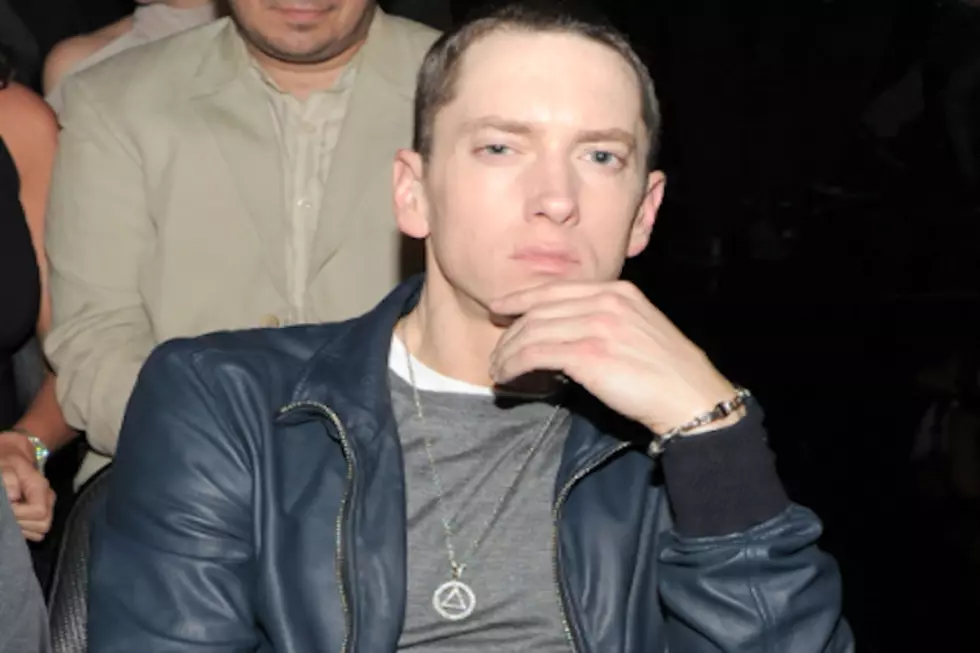 Eminem to Perform at 2013 YouTube Music Awards
Larry Busacca, Getty Images
After spending years as a reliable source for streaming music, YouTube will finally host its first music awards show. This ceremony won't just feature YouTube stars, either. The website is bringing out some of the best for its first awards show in its eight years of existence.
The ceremony is going to notably feature Eminem as one of its headliners. The rapper is currently promoting 'The Marshall Mathers LP 2,' his first solo album since 2010's 'Recovery.'
Eminem has brought in hundreds of millions of visitors to YouTube with the music videos featured on his "EminemVEVO" account. His most popular -- 'Love The Way You Lie' featuring Rihanna, his best-selling single -- has attracted over 600 million views. 'Berzerk' is his most recent music video and it has earned over 25 million views.
The YouTube Music Awards take place on Nov. 3, which works for Eminem in a promotional sense because 'The Marshall Mathers LP 2' drops just two days later. YouTube will announce the award nominees on Oct. 17, and the ceremony will take place at New York City's Pier 36. The YouTube Video Music Awards will stream live of course.
The other two headliners are Lady Gaga and Arcade Fire, both of whom are prepping highly anticipated albums for this season.