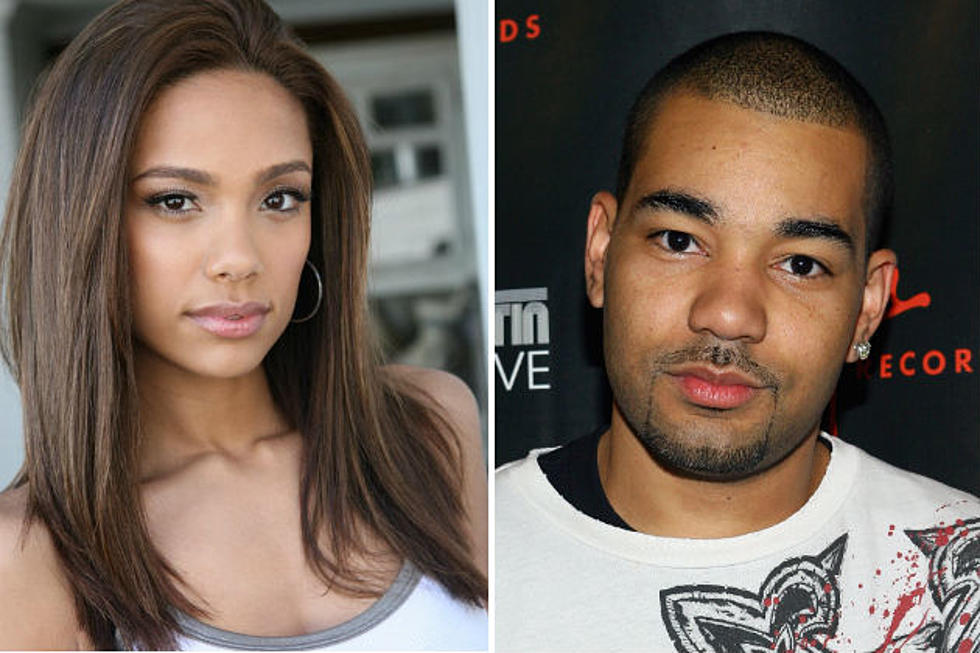 DJ Envy Comes Clean About Affair With 'Love & Hip-Hop' Star Erica Mena
Facebook / Scott Wintrow, Getty Images
Power 105.1 radio personality DJ Envy has come clean about his affair with 'Love & Hip-Hop' star Erica Mena.
During the Breakfast Club morning show he hosts alongside Charlamagne and Angela Yee, Envy made the confession on-air Monday (Feb. 25). However, he never mentioned Mena's name directly. She's since confirmed she was the other woman in this case in an interview with Vibe Vixen.
The radio jock told listeners that he was "insecure" for taking part in the affair, in which he cheated on his pregnant wife Gia Casey -- they've been married for 11 years. While discussing his cheating ways, he did say that the other woman -- Mena -- was a "bird" and "beneath" him.
"It's a difficult thing to do," he explained. "Sometimes being married it makes you an insecure dude. I looked like I had everything. It was scary. My wife is gorgeous. She might meet somebody that's smarter than me. It made me insecure."
He continued on with details about his affair. "With being insecure, with me being weak, I was so insecure and so down, I started messing with somebody that was beneath me," he admitted. "A bird. Evil. A liar. Somebody that was desperate and it's just so pathetic. I mean I didn't have to feed this person. I didn't have to make her feel special, because she wasn't. So that's what it was."
Envy and his wife are mending their relationship but their future together is uncertain. "I don't know what happens from here," Envy stated. "Now if we remain together, as a relationship, we'll see. But as a family, nobody's stopping us. I just want to tell you, 'I love you. And we'll see what God has in store for us.'"
As for Mena, she claims Envy never told her he was married. "I was under the assumption that he had kids but wasn't actually married," she told Vibe Vixen. "I found out around the time that I started filming 'Love & Hip-Hop.' After I found out, I was still in shock because we were together for so long. I didn't understand how he could take a vow as serious as marriage and take on a whole other relationship."
The rumors about Envy and Mena's affair started bubbling last week. There is also speculation that Envy's wife will be joining the next season of 'The Real Housewives of New Jersey.'
Listen to DJ Envy's Confession