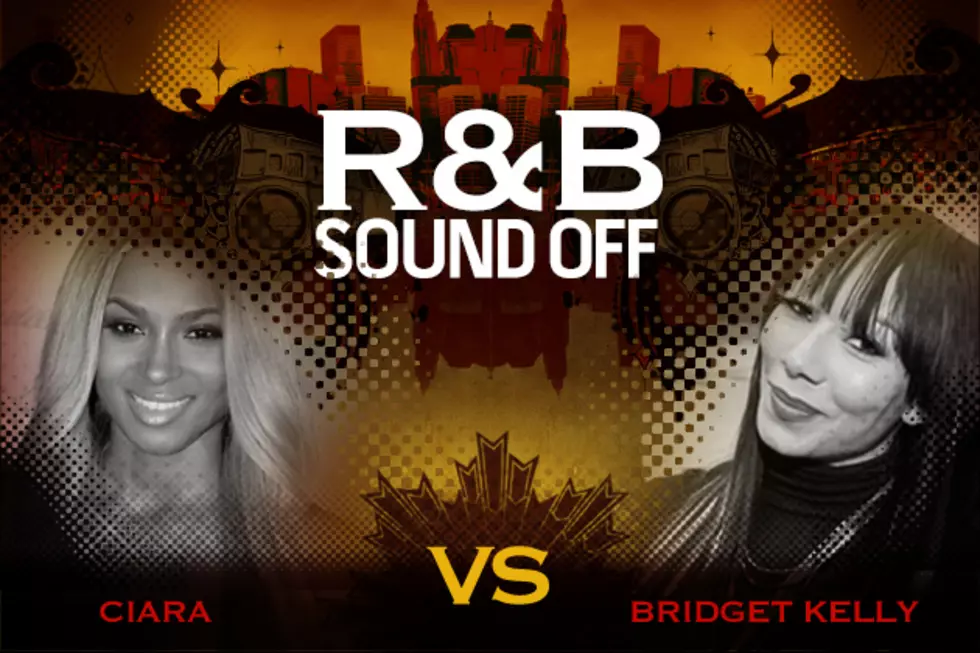 Ciara vs. Bridget Kelly – R&B Sound Off
TheDrop.fm
Ciara came out victorious during this week's R&B Sound Off, where her sensual anthem 'Body Party' moved past B. Smyth's 'Leggo.'
The songstress earned a major part of the fan votes with 73.77 percent while the Motown Records crooner garnered 26.23 percent of the readers' approval. He almost scored a fourth win, which would have put 'Leggo' in the R&B Hall of Fame. But don't fret B. Smyth supporters, there's always more chances for him to compete again with a new song.
Enter Ciara's new challenger: Bridget Kelly. The Roc Nation signee arrives with 'Street Dreamin',' a song featured on DJ Funkmaster Flex's forthcoming mixtape, 'Who You Mad At? Me or Yourself?'
Kendrick Lamar lends a verse and supports the New York City-born chanteuse, who would rather keep dreaming than face life as she knows it. "Lovely lullabies / I don't see another thing but starry skies / And those are clouds beneath my wings and endless skies / As far as hazy eyes can see the sun will rise / And illuminate this life / Oh why, why do I have to return to reality," she sings.
Will Ciara hold onto her top spot for another week? Or will Bridget Kelly be able to dethrone CiCi with her new head-nodding track? Vote for your favorite song in the poll below. Remember you can vote once per hour until the poll closes on Tues., March 19, at 10 a.m. ET.
Listen to Ciara 'Body Party' Feat. Future
Listen to Bridget Kelly's 'Street Dreamin' Feat. Kendrick Lamar
Rules of R&B Sound Off
Two R&B artists sound off against each other each week. The triumphant artist goes on to compete in the next R&B Sound Off. If an artist wins four straight R&B Sound Offs, the song will be honored as immortal in TheDrop.fm R&B Sound Off Hall of Fame.