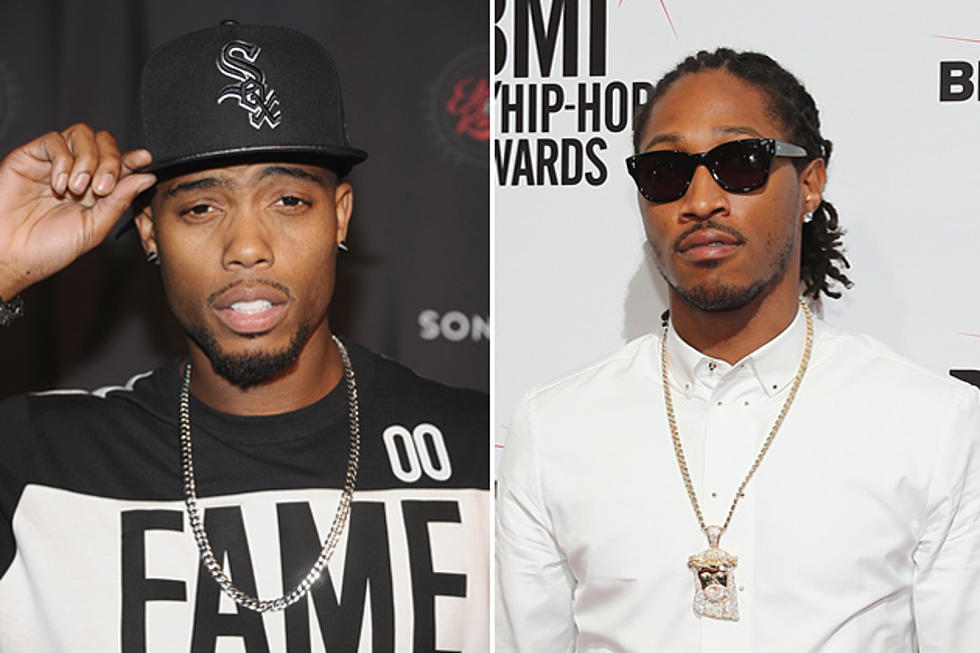 B.o.B. Delivers 'Ready' with Future
Gary Gershoff/Neilson Barnard, Getty Images
Like many other rappers who say they're the best in the game, B.o.B is doing the same with his new hard-hitting track, 'Ready.'
Lead by a hook from Future, the beat-heavy track isn't just one to get down to at the club; it's also a song that proves the Georgia rapper has shameless confidence.
"Anything they wanna do, hell yeah I'm ready for it / Sexy bitch just throw that back, hell yeah she ready for it / They thought that the boy was stupid, now my s--- they checkin' for it / And your girl she addicted to it, I think that h- need metaphor / All I heard is that boy a pop / All I heard is that boy a not / Top 5 on any list, but I moved up about five slots," B.o.B. delivers.
'Ready' is the latest track off Bobby Ray's upcoming album,'Underground Luxury,' set to arrive later this year. His first single off the LP, 'HeadBand' featuring 2 Chainz, released in May.
Listen to B.o.B.'s 'Ready' featuring Future