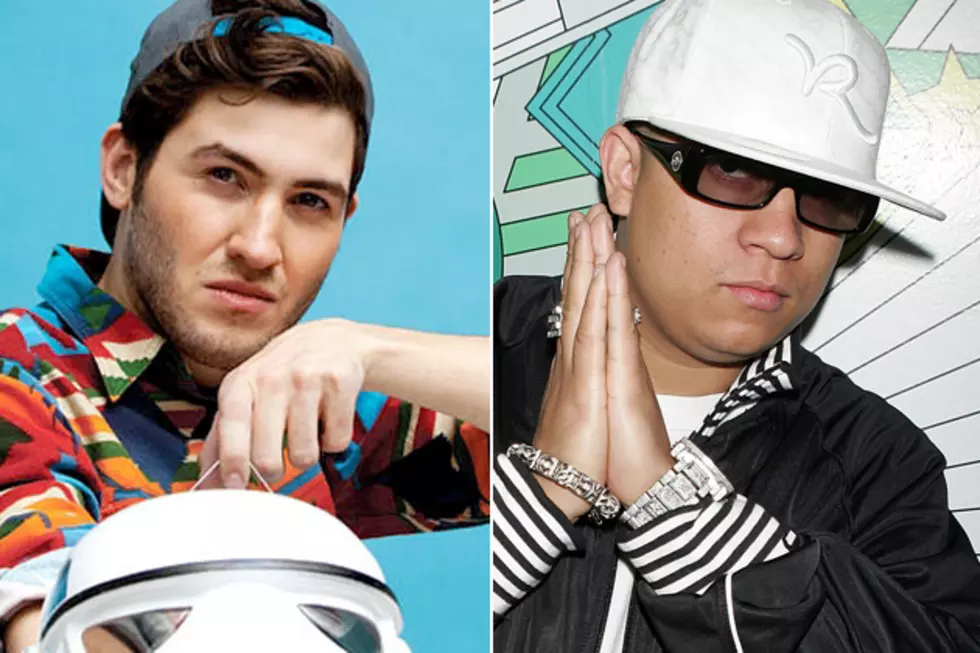 Meet the Mysterious Voice of Baauer's 'Harlem Shake,' Hector El Father
Billbaord / Scott Gries, Getty Images
By now, everyone knows the EDM sensation 'Harlem Shake' is the work of Brooklyn producer and fellow Just Blaze tour member Baauer, but who's behind the song's intro vocals? Fans online have revealed that the voice belongs to a former reggaeton artist.
ABC News shares that Hector El Father is the voice of the line "Con los terroristas," which is heard as the track commences -- the Spanish lyrics translate to "with the terrorists." The line is taken from the song 'Los Terroristas (Remix).'
Hector is a former member of Hector y Tito (with Tito El Bambino), a reggaeton group that got their start in Puerto Rico in the '90s with songs like 'Ay Amor.' The former later went solo and in 2005, even signed to Roc La Familia, an extension of Jay-Z's Roc-A-Fella Records. Today, the one-time reggaeton star is a preacher who goes by the name Hector Delgado.
Fans of Baauer's song were unaware of the rapper's inclusion on the song, considering he has never been credited. "I haven't met with my lawyers yet," Delgado told a Telemundo reporter regarding whether or not he'll take legal action. "I realize that this is a platform that God is giving me for people to know that the man who stands before you now, who once was known as Hector el Father, is Hector Delgado, and that five years ago I left it all behind for Jesus."
Baauer recently told the Daily Beast that he found the voice he used at the beginning of 'Harlem Shake' on the Internet -- though he never gave credit to Hector. "The dude in the beginning I got somewhere off the Internet," he says, "I don't even know where, and the lion roar just makes no sense." His initial plan was to take a Dutch house synth, combine it with a hip-hop track and include "weird s---" on it.
Now we can give credit where credit's due.
Listen to Baauer's 'Harlem Shake'