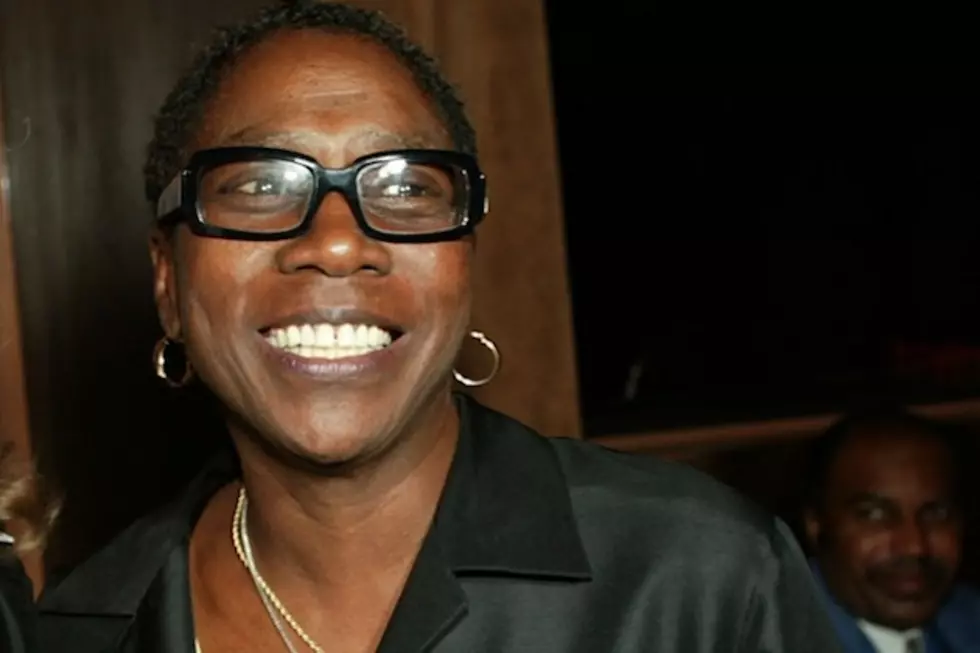 Afeni Shakur Suing Entertainment One Over Royalties From Tupac Compilation
Kevin Winter, Getty Images
Tupac Shakur's mother has hit Entertainment One (aka EOne) with a lawsuit on behalf of her late son's estate over monies earned from the rapper's posthumous album.
According to Courthouse News, Afeni Shakur is seeking $1.1 million in royalties and the masters of 2Pac's unreleased songs.
Afeni alleges in court documents filed in Superior Court on Wednesday (Sept. 25), that EOne and Death Row Records haven't paid her any royalties from the 2007 compilation, 'Beginnings: The Lost Tapes,' for the past four years. In addition, both companies are refusing to return the master copies of the songs.
Apparently, EOne bought the rights to 2Pac's music from Death Row Acquistion LLC, but under an agreement, Death Row is not allowed to sell or distribute the music without permission from Tupac's estate.
"Although DRR [Death Row Records] retained physical possession of the unreleased Tupac material, it had no ownership rights in and no right to sell, license, or otherwise exploit any of the recordings or underlying compositions therein, and plaintiffs are the exclusive owners of all intellectual property rights with respect to the unreleased Tupac material," reads the 11-page lawsuit.
Afeni also claims that she has sent EOne a 29-page audit of how much they owe the estate, but it's been ignored by the company.
There's a good reason why Afeni Shakur is looking for that guap. The Tupac Shakur estate has been earning close to $4 million annually through licensing of the late rapper's music and image. Recently, Afeni hired Jeff Jampol of Jampol Artist Management to run her son's estate.