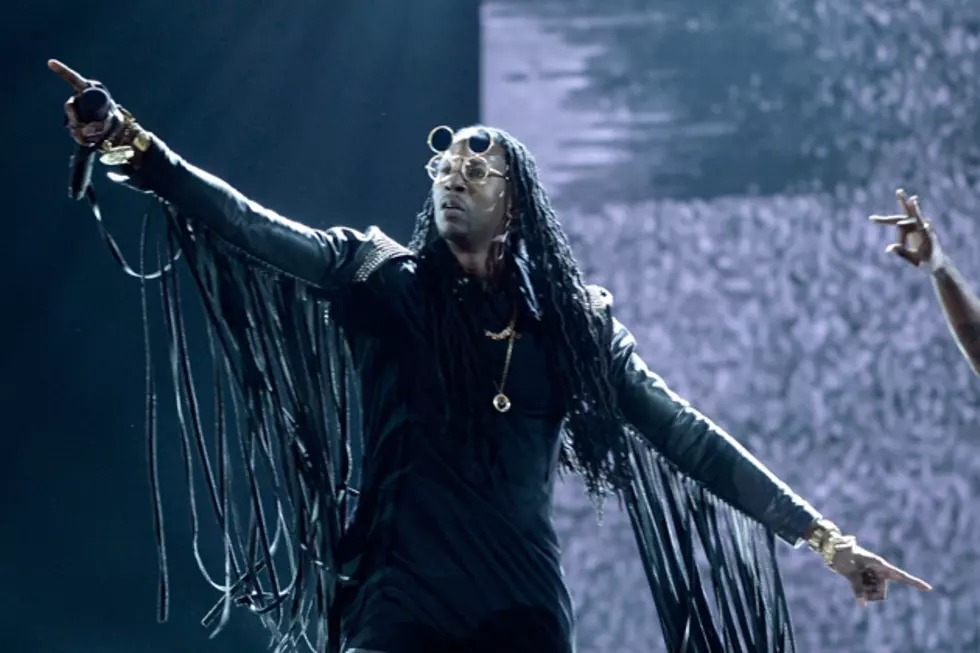 2 Chainz Performs 'Feds Watching' at 2013 BET Awards, Welcomes A$AP Rocky, Kendrick Lamar
Kevin Winter, Getty Images
As always, 2 Chainz was full of energy as he performed his new single, 'Feds Watching,' during the 2013 BET Awards SUnday night (June 30), rapping, "I'ma be fresh as hell if the feds watching," while wearing leather tassles ala 1980's Macho Man Randy Savage or Rick James.
Pharrell also continued his 2013 takeover with 2 Chainz's performance of the song he produced and is featured on.
After that song came to a close, the sound of glasses breaking was heard and 2 Chainz welcomed A$AP Rocky to the stage to perform 'F---in' Problems,' which earned him the award for Best Collaboration at the ceremony.
Of course, the performance couldn't end without the 2013 Best New Artist winner Kendrick Lamar doing his verse and showing up onstage for the third time that night.
Watch 2 Chainz performance at the  2013 BET Awards