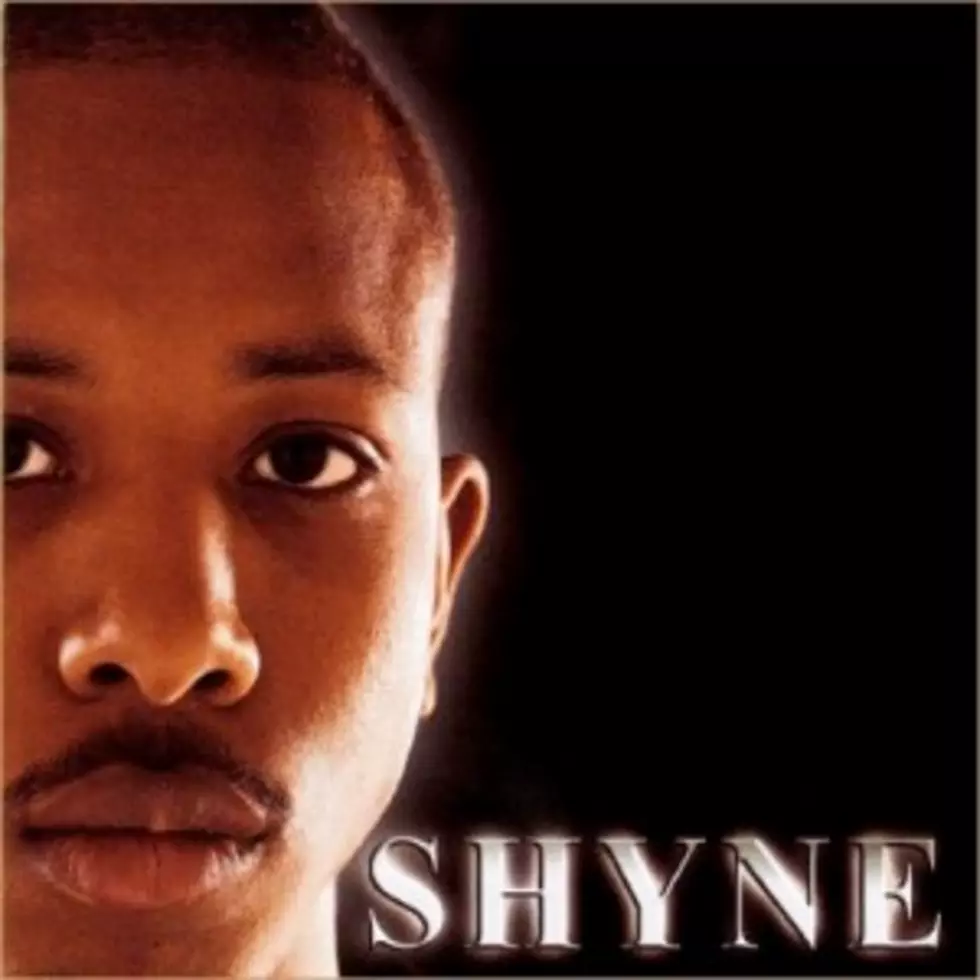 Five Best Songs From Shyne's Self-Titled Debut Album
Bad Boy
Former Bad Boy Records rapper Shyne is the the poster child of infamy and rap. Born Jamal Barrow in Belize on Nov. 8, 1978, Shyne's mother would move to the U.S. when he was three years old, sending for him to come live with her in Brooklyn, N.Y., at the age of eight.
A product of a single family home as his father, Dean Barrow, a successful attorney who is now the current Prime Minister of Belize, was barely a presence in his life, leaving Shyne and his mother to fend for themselves in East Flatbush's notorious Vanderveer Estates apartment complex. Taking an interest in rap, Shyne began to hone his craft by rhyming and battling until a fateful meeting with DJ Clark Kent in a Brooklyn barbershop.
Impressed by the young spitter's talent and vocal similarity to the late Notorious B.I.G., Kent took Shyne under his wing and introduced him to key players in the music industry, who were also enamored with Shyne's potential, resulting in one of the more infamous bidding wars in rap history. Among the suitors were included Elektra, Def Jam and Interscope, but Shyne would ultimately sign with Bad Boy Records and began recording his debut album.
But things would take a turn for the worst on Dec. 22, 1999 when Shyne and Puffy allegedly got into a heated altercation with a street thug named Matthew Allen, who is also known as "Scar." Things escalated when one of Allen's cronies allegedly threw a stack of money in Diddy's face and shots were fired, leaving three people injured.
Shyne was indicted for attempted murder, reckless endangerment and criminal use of a firearm, among other charges on Jan. 5, 2000. An air of controversy swirled around the Brooklyn rhymer, with many unsure of the coveted rap prospect's future. Posting bail, Shyne would continue to prep for his debut album, which would eventually drop on Sept. 26, 2000.
The collection was a a commercial success, spawning multiple hits and selling north of 900,000 copies. Despite that, critics panned the album. Shyne would be convicted of all charges in his role in the Club New York shooting and sentenced to ten years in prison, ending his reign as the prince of New York before it had even started.
On the 15th anniversary of Shyne's debut, we chose five tracks that stand the test of time and speak to his potential as an artist.
5

After an open letter to America on the intro, Shyne launches into his self-titled debut with the ominous album opener, "Whatcha Gonna Do." Produced by Dee Trotman, the beat contains violins, lifted from David McWilliams' "Days of Pearly Spencer," and samples of "Set It Off" by Strafe and "Whoah" by Black Rob, respectively. On the song, the Brooklyn rhymer pummels the track to a pulp. "Once upon a time not long ago / Where gangstas rocked waved, sold dope and sniffed blow / There was a young G by the name of Shyne Po / Putting it down, cutting it up and cooking it now," he raps, comparing himself to New York's notorious drug kingpins Frank Matthews and Alberto "Alpo" Martinez. Shyne brings the heat on "Whatcha Gonna Do," which may be a bit clunky in the lyrical department, but it packs enough punch to make it a serviceable effort.

4

Shyne takes a page out of the page of the D.O.C. on "That's Gangsta," a high-octane offering on the rapper's debut that sees the Bad Boy rookie breaking down the traits of a true-to-life gangsta. Produced by Mario "Yellow Man" Williams, the track contains a sample of The D.O.C.'s 1989 hit, "It's Funky Enough," and "Misdemeanor" by Foster Sylvers. "Hustler, bad motherf---ker / Brooklyn to The Rucker, Cali and back / Court cases pending all the blood drug money spending / Ferrari engines leave ya whole f---ing block trembling" Shyne spits on the song's opening bars, snarling with the bravado of a hardened street thug. The song's accompanying video, which featured various Brooklyn natives, including boxer Zab Judah, garnered major rotation on BET, giving the track enough push to penetrate rap fans nationwide to make it be deemed as a classic moment from the post-shiny suit Bad Boy era.

3

A standout track on the LP, "Commission" is both sonically regal and lyrically adept. Bars like "Game got my eyes wider than a 430, bugging / No telling what the f---- I do for this money / Stay posted up close to killers and cutthroats / The thoroughest b------ who in they p---- stuff coke" speak to the gutter lifestyle of a Brooklyn don, which Shyne lays out in detail throughout the track. Flowing effortlessly over a sample of You Were Made For Me" by Luther Ingram, Shyne rises to the occasion on "Commission" and ends his debut on a high note.

2

"Bonnie & Shyne"

Featuring Barrington Levy

Gangsters need love too and Shyne finds his on "Bonnie & Shyne," an addictive selection that makes thug love sound romantic and enticing. Featuring Barrington Levy, who provides the infectious hook, the song sees Shyne trading in his heartless rhymes of savagery for couplets of tender love and care and with favorable results. "I seen her, so I hopped out the coupe / In hot pursuit, stopped and introduced / Like, 'I'm Shyne and you, you my destiny / And ya diamond cluster too much just to touch ya / Perfume down to ya structure / Think I'll wait til the second night to f--- ya'," he raps. Throughout the song, Shyne scopes out his prey and swoops in for the kill, kicking air-tight game over production, courtesy of Chucky Thompson. The rap ballad may have failed to light the charts on fire, but was a favorite among female fans and stands as an unforgettable highlight from his LP.

1

"Bad Boys"

Featuring Barrington Levy

"Now, tell me who wanna f--- with us," Shyne barks on "Bad Boyz," his collaboration with Barrington Levy. The song was the public's first introduction to Diddy's protege and it was a grand one to say the least. The most successful track from the project, the accompanying video received major rotation on MTV and BET throughout 2000. Produced by EZ Elpee, the beat is powered by samples of Grace Jones' "Nightclubbin'" and "Barrington Levy's own hit, "Here I Come." "A black talon when my father bust and unloaded / They think he just finished sniffing a key and dipping the D's / Don't hate me, hate Nicky Barnes for hitting my moms letting the condom pop / N----, I was born in the drop," he raps on the song that makes for one of the most gutter singles of 2000.

BONUS

10 Most Shocking Arrests in Hip-Hop

[gallery galleryid="625:133848" showthumbs="no" inititem="2"  enablefullscreen="yes"]