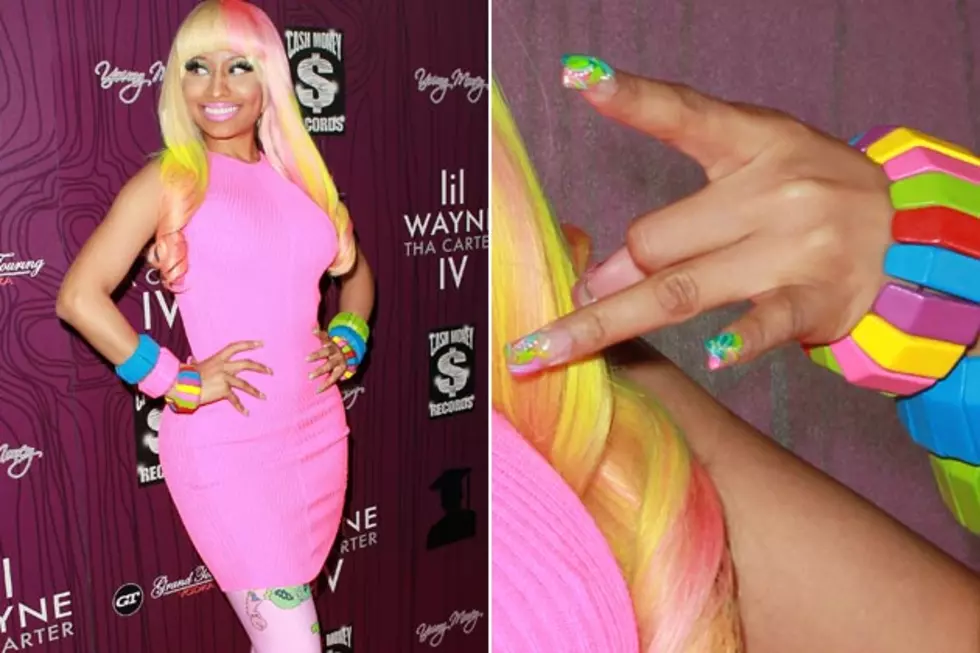 Nicki Minaj – Outrageous Nail Art
David Livingston, Getty Images
Like her wigs and her outfits, Nicki Minaj's nails are outrageous and colorful, bold and beautiful. The 'Freedom' rapper, who adores the color pink, went matchy-matchy with her mani. The nails go with her dress, her hair and her stacks upon stacks of bracelets.
The shape is manageable and not too out there, but the colors are blindingly bright. We wish Minaj ditched those plastic, Rainbow Brite raver girl bangle bracelets so that the full scope of her mani could take center stage.
Her nails look artistic, but we're too distracted by those chunky bracelets.