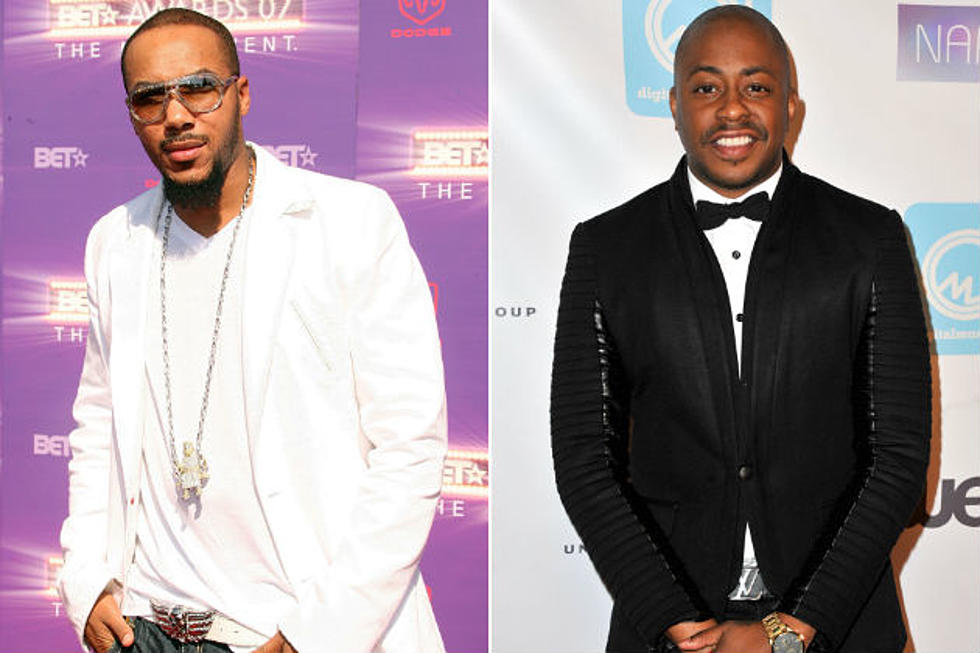 Lyfe Jennings Issues Challenge to R&B Singers, Calls Out Raheem DeVaughn for Shunning Him
Frederick M. Brown / Angela Weiss, Getty Images
In another case of R&Beef, singer Lyfe Jennings is taking a page out of Kendrick Lamar's book with an R&B version of 'Control.' Jennings called out Raheem DeVaughn Thursday for not participating in a "friendly competition" he issued to fellow crooners to see who has the best songwriting chops in the genre.
On Aug. 24, Jennings uploaded a video to YouTube called 'ABCs' and in the introduction challenged "a few cats he respects" -- Anthony Hamilton, Kem, Raheem Devaughn, Musiq Soulchild and Jaheim -- to a sing-off. "Yo, I think I got the best pen in the game, man, one of you cats prove me wrong," he says.
But things turned from friendly to potentially violent, according to Jennings tweets this afternoon. The singer revealed that DeVaughn not only brushed off his challenge, but had threatened him with "shooters." Jennings is laughing off the incident and not taking it seriously being that he is on parole. He was released from prison in 2012.
"Ok so Raheem Devaughn just told me he dont like me mentioning his name and he got shooters that love him..wtf does that mean lil n----???" He continued, "My response was (excuse my french) "f--- you and yo shooters soft ass n----". That dude made me giggle. He must not know...he couldnt."
 Listen to Lyfe Jennings' 'ABC's'