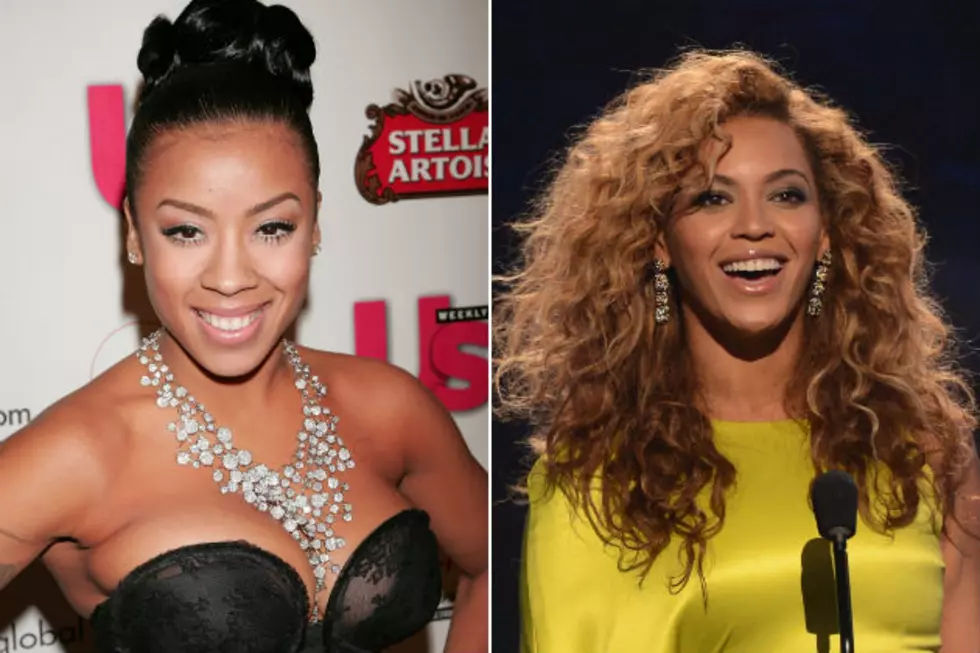 Keyshia Cole Won't 'Bow Down' to Beyonce
David Livingston / Michael Buckner, Getty Images
Singer Keyshia Cole in particular isn't one to "bow down." She had a few words to share criticizing Bey's use of the b-word following her latest media campaign promoting woman empowerment and celebrating the women in her life in her HBO documentary.
"Can't stand when people all self righteous when it's convenient it makes them look good. Lmao! But can still talk sh-- when convenient 2 FOH," Keyshia wrote on her Twitter page Monday.
"I done kept it real from the start! #RespectTHAT," she continued. Cole also clearly took aim at Beyonce with this bold tweet. "First "Women need to Stick together" now bitches better Bow. Smh. But it's all G! Chicks stay shooting the s---. But when I speak my mind its a prob. #Well #StayMad."
The "Beyhive," Beyonce's hardest stans, began to send vicious written attacks to Cole following her comments, though she never actually mentioned the Destiny's Child singer's name. Cole denied hating on her as the Beyhive claimed.
Most recently, Keri Hilson expressed disgust on Twitter with go-hard stans. For years, they've attacked her for allegedly dissing Beyonce and Ciara on her song, 'Turnin' Me On' -- she's denied the accusations. "You have no idea what your hateful words could do to someone's spirit," she wrote. "Years of verbal abuse from strangers all day long. Enough is enough!"
Are these fans standing up for their favorite singer or is this too much? It's obvious you can't question anything about Beyonce without being stung by her devoted bees.
So prepare yourself for the Beyonce onslaught in 2013.
Listen to Previews of Beyonce's 'Bow Down' and 'I Been On'
Watch Keyshia Cole's 'Trust and Believe' Video