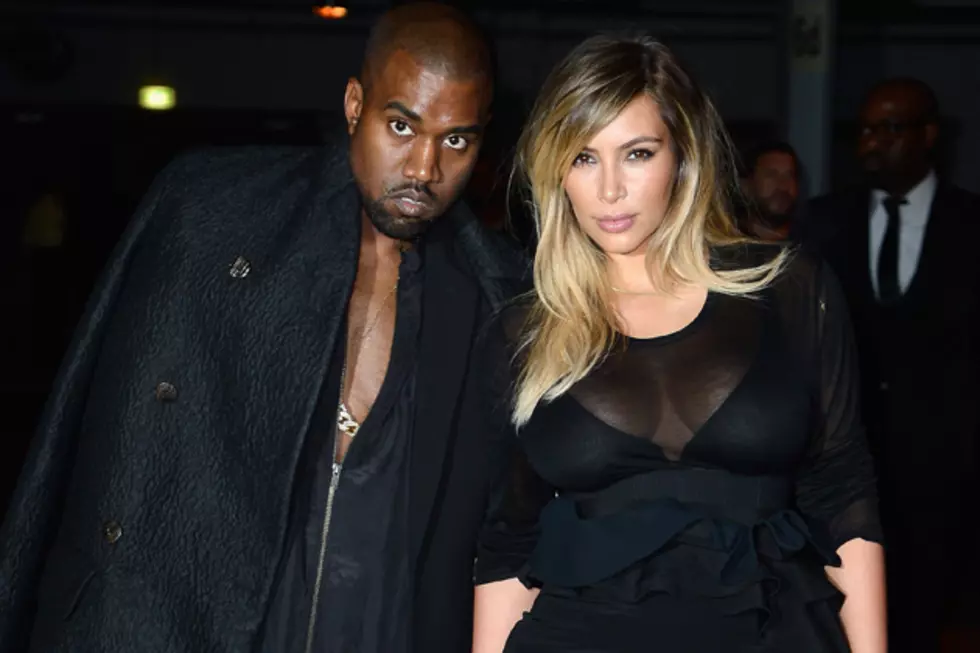 Kanye West's Daughter Racks Up on Designer Pieces From Givenchy, Margiela and More
Pascal Le Segretain, Getty Images
Kanye West had it rough last week with his run ins with paparazzi and Jimmy Kimmel, but there's one bright side: his daughter North West may still be the flyest baby on the planet.
Kim Kardashian posted a few pictures on her Instagram account of some designer clothes the less-than-a-year-old child was gifted. They're far from cheap either. North was given a custom T-shirt from Givenchy, a Margiela lab coat, a custom leather outfit from Alexander Wang and a few outfits from Lanvin and Celine.
Each came with personal notes from the famous fashion designers.
The Givenchy shirt features well-known Disney character Bambi, while the Margiela lab coat has the name "North" inscribed on it. "A little embroidered blouse blanche for baby North," said the note attached to the coat. "Many congratulations from Maison Martin Margiela."
The Celine-gifted pieces focused on sweaters and came with an attached note courtesy of creative director Phoebe Philo. "Welcome to the world. Look forward to meeting you one day," read the note. Lanvin's Alber Elbaz expressed similar sentiments in his note, which came attached to his company's dress pieces.
Kardashian thanked each one of the designers in the captions to every one of the five photos she posted.
Has anyone thought of North suddenly starting to sneeze "Givenchy" as per 2 Chainz or no?