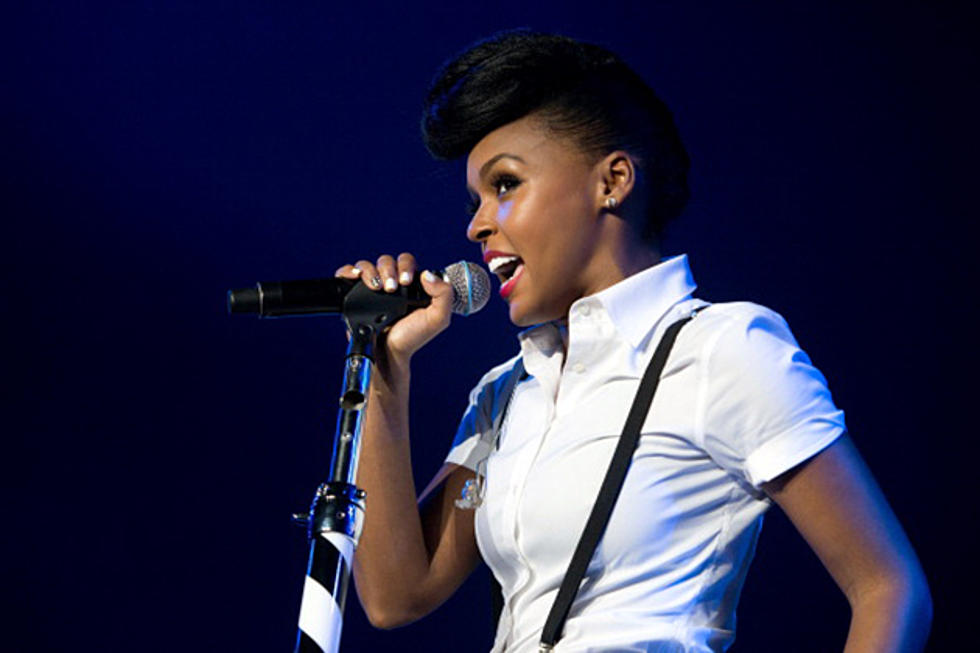 Janelle Monae Wins Best Art Direction for 'Q.U.E.E.N' at 2013 MTV Video Music Awards
Erika Goldring, Getty Images
Janelle Monae's pro-feminist, Erykah Badu-featured video for 'Q.U.E.E.N' got recognition during the MTV Video Music Awards Sunday night (Aug. 25). The quirky visual won for Best Art Direction.
This is the singer's first Moonman. Monae was previously nominated for Best Choreography for 2010's 'Tightrope.' The Big Boi feature and smooth direction wasn't enough to beat megastar Lady Gaga's 'Bad Romance.'
Monae's sophomore effort, 'The Electric Lady,' drops Sept. 10.