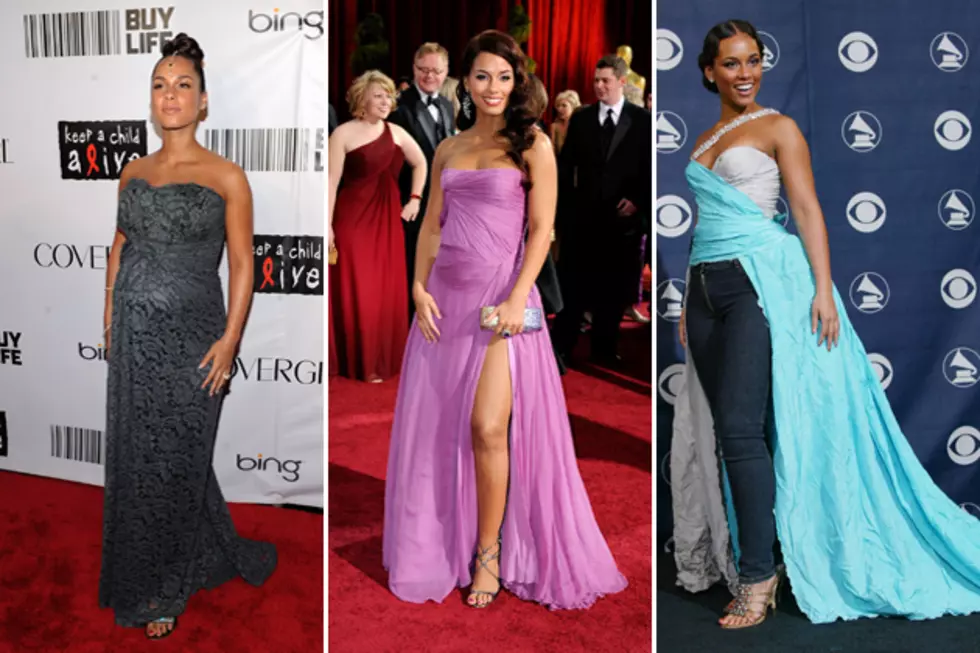 Alicia Keys' Fashion Evolution on the Red Carpet [Photos]
Harrison Brown, Getty Images
Although she may have been working in the music industry since the mid-'90s, the first time many of us laid eyes on Alicia Keys was in her 2001 video for 'Fallin'.' Dressed casually with her hair in braids, the New York City native dazzled everyone with her talent. With a career spanning almost two decades, Keys not only matured as a musician but also as a style icon.
TheDrop.fm takes a look at how this Grammy Award-winning chanteuse went from embracing casual street wear to strutting her stuff in sizzling red carpet looks. Like every entertainer, she's had many hits and her fair share of misses when it comes to her style choices. Here's Alicia Keys' Fashion Evolution.
Alicia Keys' is currently performing on her Set the World On Fire tour and wants to get to know her fans in every city. During her worldwide trek, the songstress is asking fans to send in photos of themselves in their cities, and with those photos, she will create a new music video for her song 'Hallelujah' in every city on her tour. To submit your photos to the 'Your City, Your Video' project, go here. The next deadline for photo submissions for the tour dates in Cologne, Amsterdam, Antwerp, Hamburg is Mon., May 27. The submission period for dates prior to that has closed.