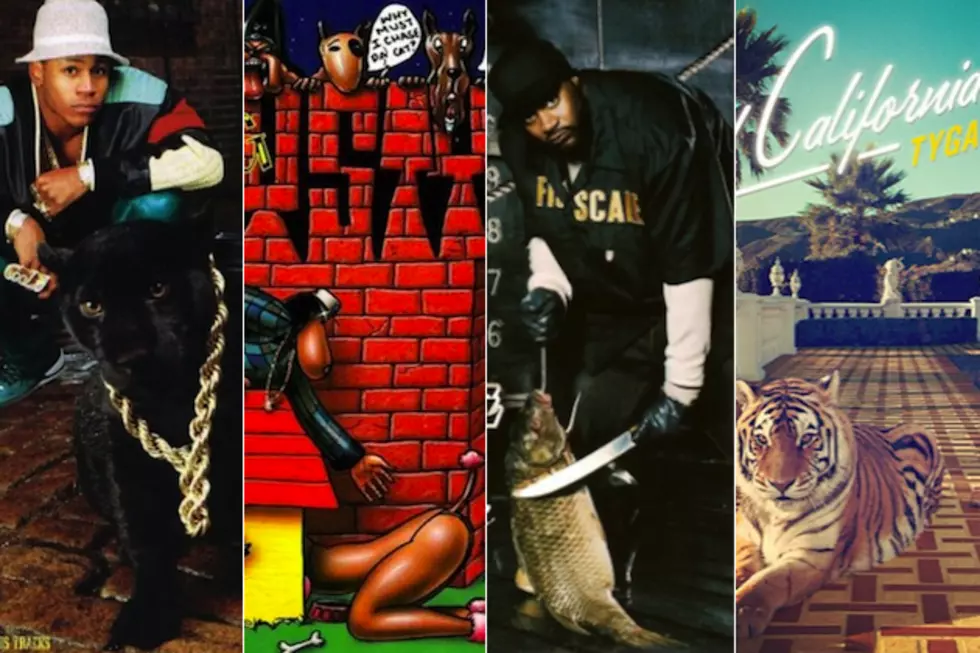 10 Animal-Centric Rap Album Covers
Def Jam / Death Row / Def Jam / Cash Money
Rappers love to floss their materialistic wares on their album covers whether it be cars, jewelry or mansions. Occasionally, they also choose to pose next to a ferocious animal for the cover shoot, possibly as a way to showcase their masculinity or power. For example, on Tyga's latest album, 'Hotel California,' the YMCMB rapper stands next to a Bengal tiger, one of the most powerful and aggressive cat species in the animal kingdom.
Through the years, animals have made rare appearances on rap album covers. So, TheDrop.fm decided to go on a hunt to find some of the most interesting cover art featuring pigeons, bears and more. Some of the usual suspects are featured (LL Cool J's 'Walking With a Panther,' Snoop Dogg's 'Doggystyle'), but there are some that will leave you scratching your heads.
So, without further ado, here's 10 Animal-Centric Rap Album Covers.